Toboggan at Bendix Woods County Park
Bendix Woods County Park is owned by the St. Joseph County, IN Parks Department, located just south of New Carlisle, IN. Despite being a relatively small plot of forest, the Park actually holds a couple interesting bits of history, including an abandoned roller coaster.
First, let's discuss the more obvious landmark here. Owing to the industrial nature of Northern Indiana, one can see trees aligned to form the word "Studebaker", the car company that ceased operations in 1967 that was founded in nearby South Bend. The trees themselves were planted in 1938.
Much less obvious, however, is the existence of the ruins of a roller coaster on the park grounds, which was known as the Toboggan, and build around 1970. It appears to have never operated, and may have been more of an alpine coaster (one that traverses down a hill or a mountain), as opposed to a traditional chain lift ride.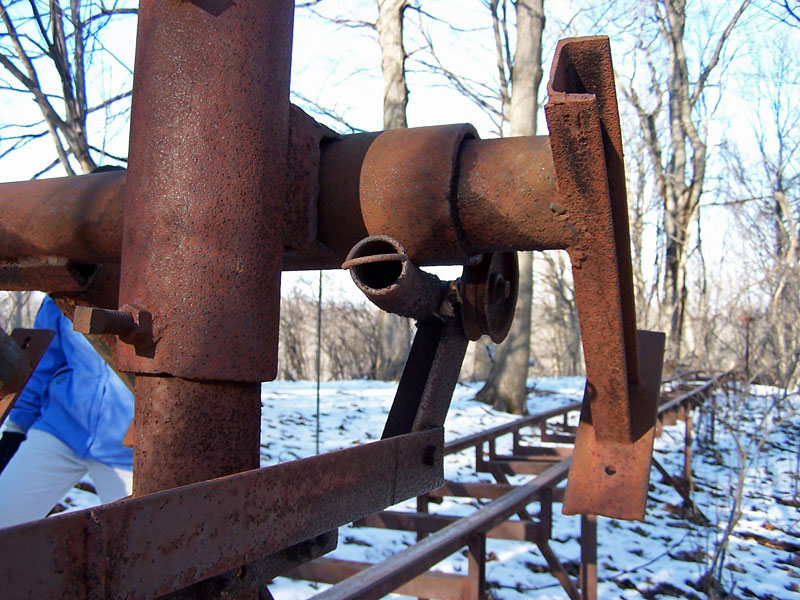 Image: Paul Schramm via RCDB
The Director of County Parks for the area shined some light on the ruins, "Back in 1970 the park director at the time (Billy Hankins) and the park board president (Robert Fischgrund) decided it would be a great idea to install an all-season toboggan run on rails. When it was just about ready to be opened to the public the two of them took a trail run and fell off - taking quite a tumble. They decided it was too dangerous and the toboggan never opened to the public." (Roller Coaster Database)

A newspaper article from the South Bend Tribune gives a 1977 date of construction, but also notes that it was unsafe, and thus never opened to the public.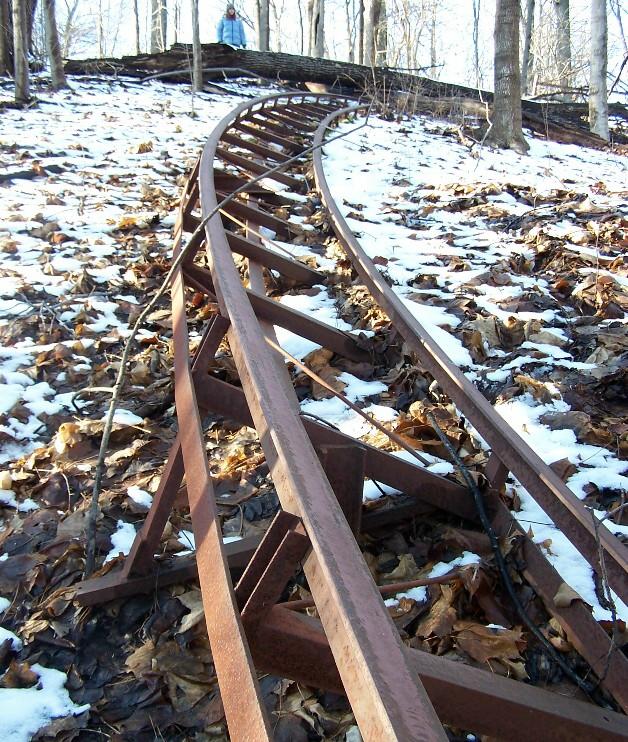 Image: Paul Schramm via RCDB

It's a real shame that this never opened, as to me it looks like an incredibly fun ride through the hills of the park. Maybe it's just the amusement park enthusiast inside me, but any time I find a hill or bluff with a significant drop off, I can't help but picture a tiny roller coaster hill. Further still, I'm a fan of terrain roller coasters like Boulder Dash, and I personally think that coasters that move with hills as opposed to being built on top of parking lots (i.e. Scream at Six Flags Magic Mountain) are way more aesthetic and interesting.
Thanks as always for reading!